The perfect photo booth for photographers
We launched our site in February, and we recently started picking up steam booking weddings and corporate events for the later summer and fall. Our total revenue for BostonGIF booking between February and today [six months later] is currently $14,800. We are taking 75% of this and putting it towards our savings for a downpayment for our first house (the other 25% saved for taxes).

Lindsay Hite
Gifyyy has made everything so simple that I now go out of my way to include it on my pricing guide and talk about it as an option from day one. I no longer have anxiety or distraction about having to deal with a complicated photo booth setup. It used to be that I'd wait for my couple to ask me about Photo Booth options, but now I take an active role in promoting and encouraging them to book the booth because I know it will be a hit at any wedding I bring it to.

It's addicting to use and reliable in operation for hours on end. I can bring everything that's needed for setup in one shoulder bag, unpack and get it running in 3 minutes, put it anywhere I want with no cables at all, and set it and forget it for the evening while I return to shooting on the dance floor.

Sam Hurd
Finally a photo booth that works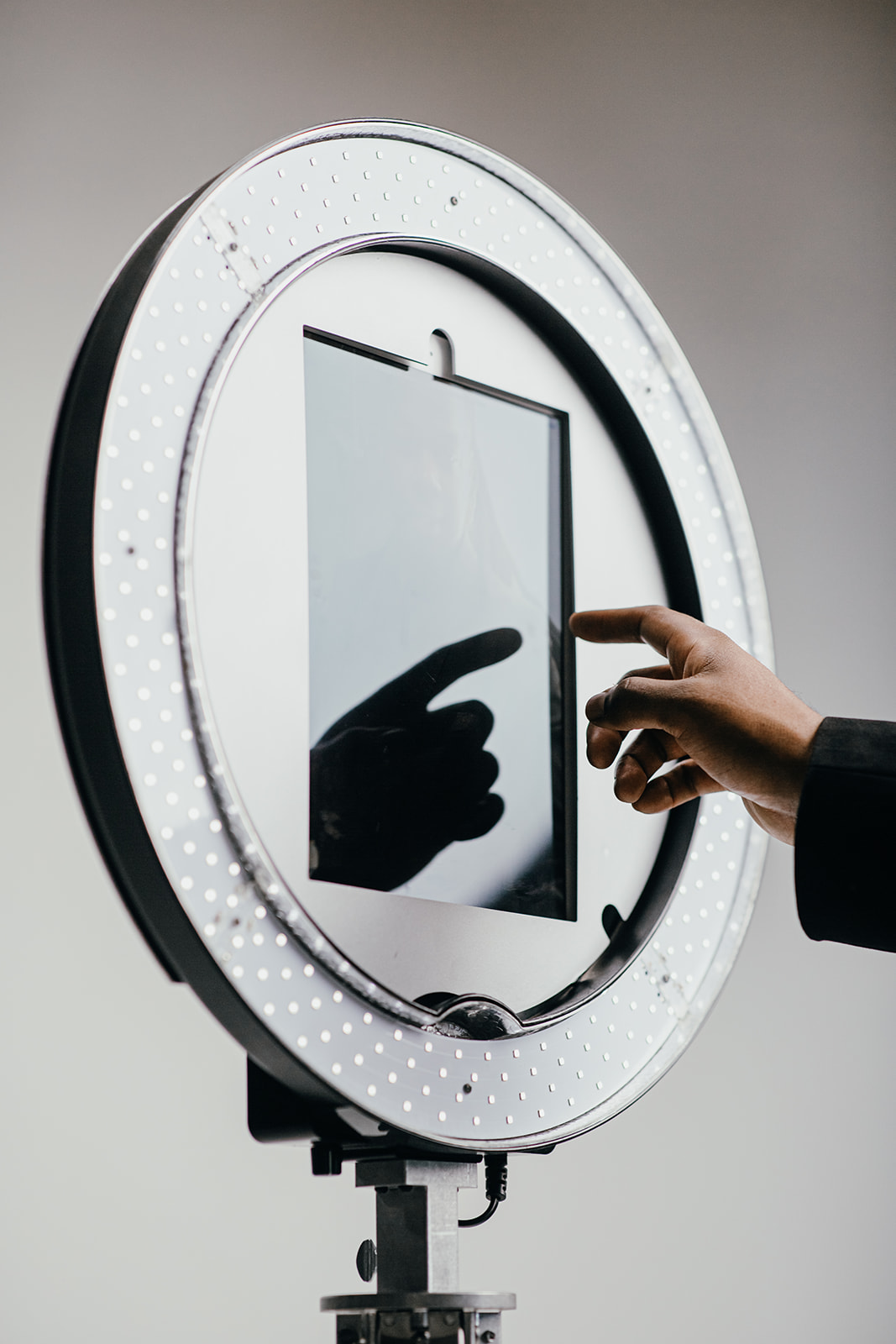 Let's break it all down
You get everything you need to add a photo booth to your business, with zero fuss.
12 pounds
30-second setup
Battery powered
100% automated
Lead generation
Gifyyy Giggles Guaranteed
I want one — take me to the Gifyyy Shop!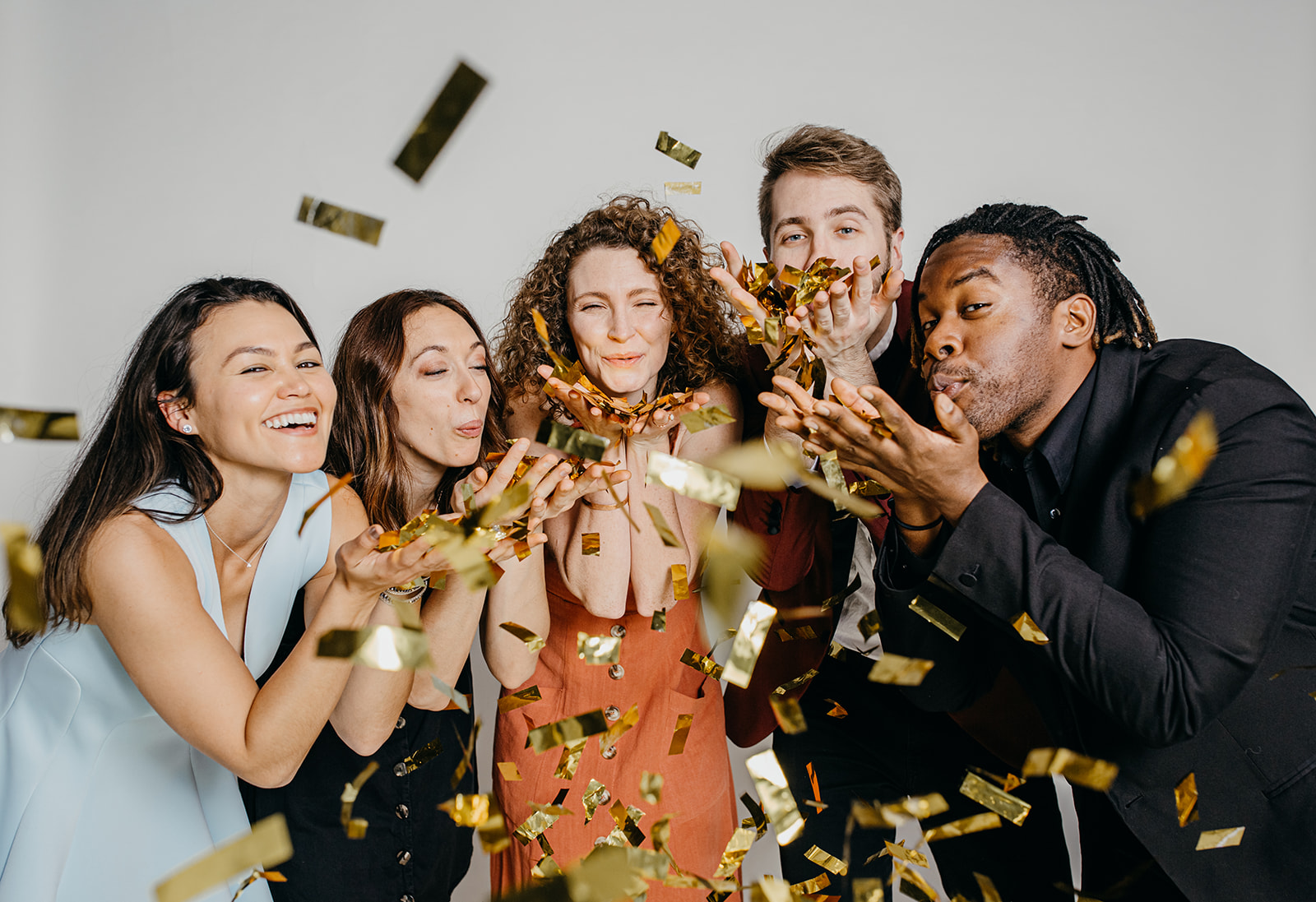 OK, tell me how I start making bookings?
Gifyyy is designed to make you money, but we know it's a bit of an investment. One succesful strategy we have seen work time and time again for new Gifyyy owners is offering introductory photobooth pricing to their upcoming wedding bookings before taking the plunge.
With a few bookings in place to cover the up-front investment in the Gifyyy kit, you can place the order knowing that your new photobooth will be making you money right away.
To make this even easier, we've put together a special promo kit to help you with these exploratory sales conversations. It includes un-branded photo and video content, along with template email content you can use to easily explain how Gifyyy works.
Check out the FREE pre-purchase promo pack now!
Once you have the Gifyyy kit, it literally takes 30 seconds to sell, 30 seconds to set up the hardware, and maybe another minute to set up a gallery.
After people are done using it at an event, you really don't have much to do: no delivering photos, no sending messages, no breaking down complex equipment - you shut it off, throw it in a bag, and you're done.
Other sellable items in your photo business, such as albums or engagement sessions, can take up to a year to incorporate into your brand, and will definitely take longer than 2 minutes to generate $500.
Aren't photobooths hard work?
Not this one. We carefully designed Gifyyy to fit into a busy wedding workflow. Setting the unit up takes 30 seconds, and it can run unattended.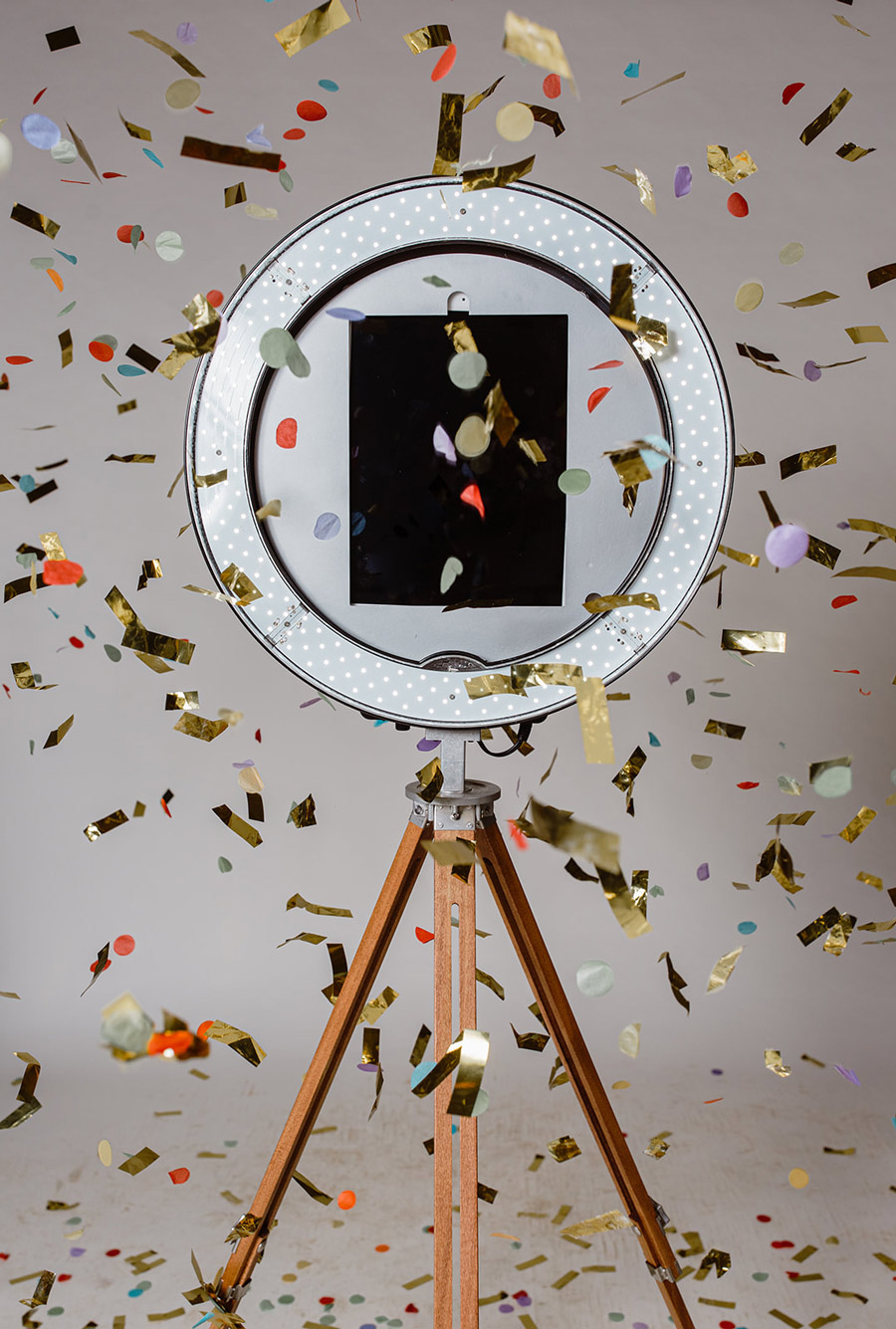 Better still, Gifyyy's boomerang-style animated GIFs are fun and creatively engaging without the hassle of props or costumes.
And, if you're already shooting the wedding, adding an extra service like a photobooth is an easy conversation to have with your client.
What's included?
Gifyyy is basically a complete photo booth ecosystem. That means you get our customized hardware, software, web account, delivery service. All you have to do is add an iPad. We do have a few customized kits to choose from:
Our Starter Kit includes the beautiful wooden tripod legs, the Gifyyy head unit (continuous ring-light, plus iPad mounting hardware), and a basic carry case. Everything you need to start making money with Gifyyy.
Our Pro Kit bundles the front plate, upgraded bag with tripod loops, and battery pack. We recommend this kit to photographers, as it has a bit more of a premium look.
Our Pro Kit Plus, the king of the Gifyyy kits, includes everything in the Pro Kit, along with our Promo Pack - a bundle of unbranded promotional content you can use to create a landing page on your website for your new photobooth service.
Have more questions? Click here to schedule a call
What kind of features does the Gifyyy software have?
Still photos, video, gifs, slomo, lead generation, automated messaging, branding settings - a TON - you can check them all out here.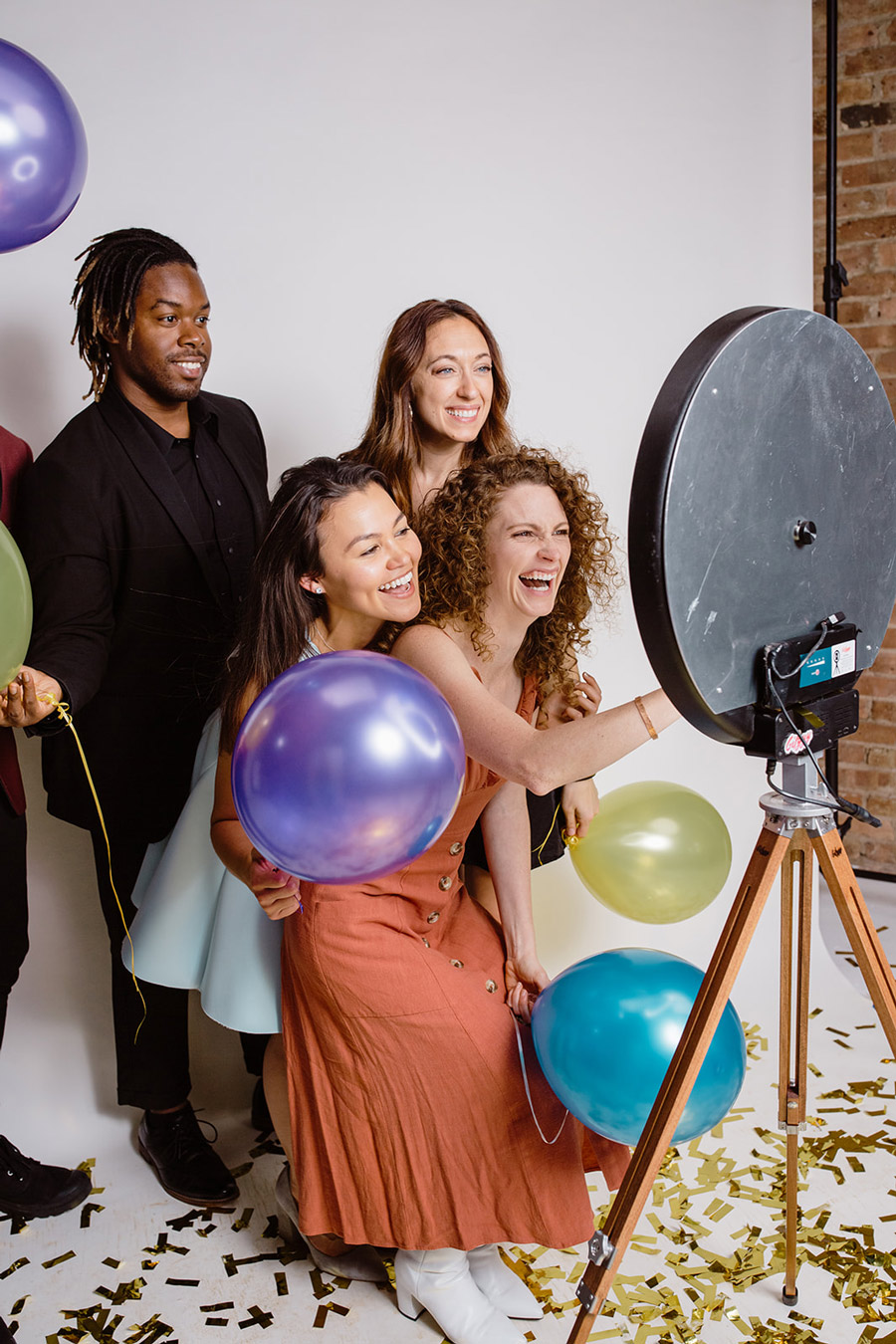 Are there any ongoing or monthly costs with Gifyyy?
We've created an entire photo booth ecosystem, the hardware, the software, the delivery service, and the online gallery hosting. Because of the digital features, which costs Gifyyy money to host, run, and update, we do require a reasonable and ongoing payment model to use the Gifyyy service.
You receive 5 free event credits with your initial purchase, and then it only costs $29/event, and ZERO monthly fees. Don't use it for 6 months? No worries - zero cost to you. 
And when you start using Gifyyy a ton, we have monthly pricing models that will lower your overall cost.
I KNOW I want this, but I'm not ready to buy it…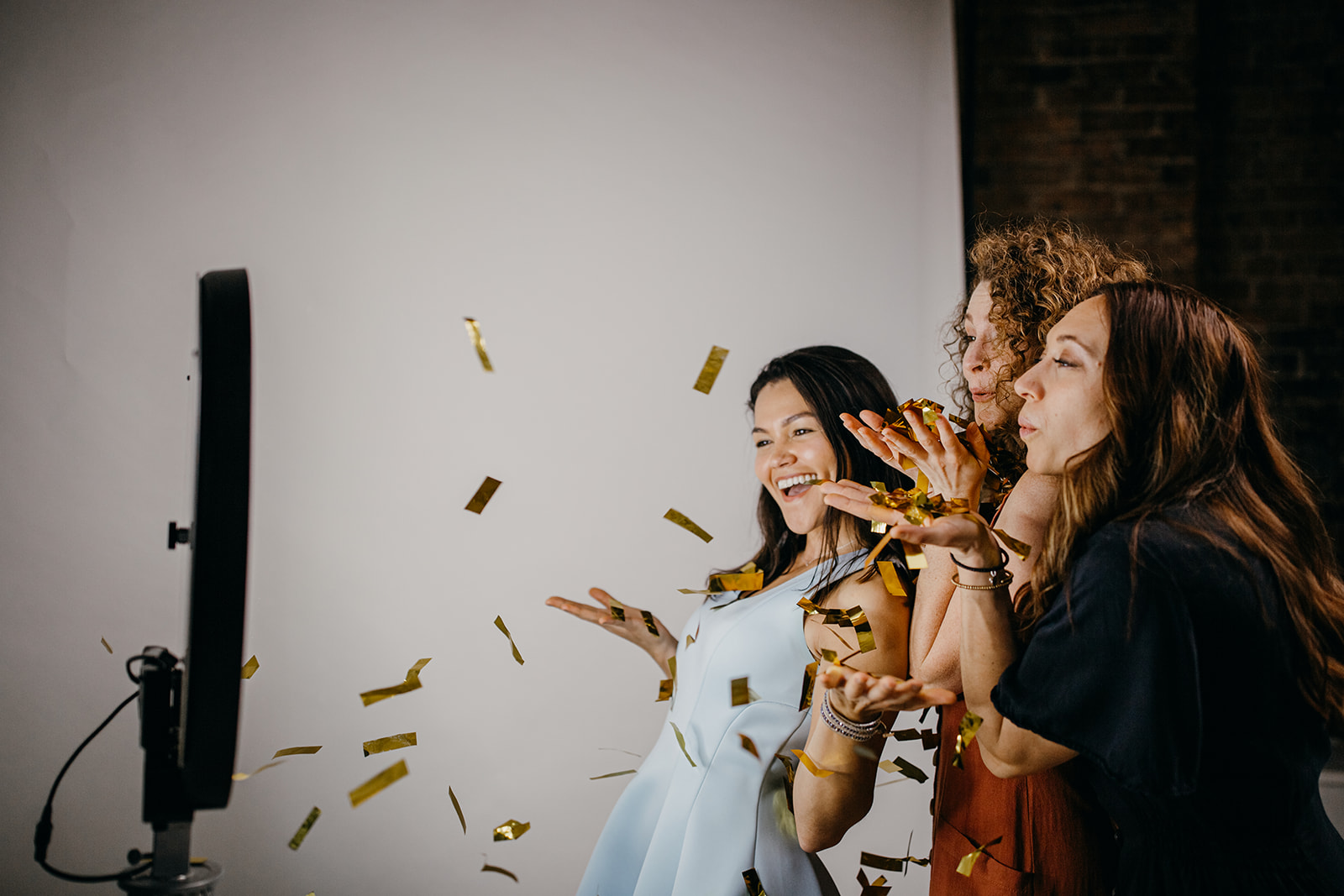 We get it, and That's obviously your call.
Take a moment to consider what will truly support your life goals: a shiny new $3000 camera that does more for YOU than your clients, or a piece of equipment that will actually generate you some money and help your business grow?
Even if Gifyyy generates you $5000 in the next year, that will pay for your new camera AND like 10 awesome dates, baby-sitters, 2nd photographers...you know, things that cost you money.
If you want to explore whether any of your existing couples would be interested in booking a photobooth add-on through you, you could try out our pre-purchase promo-pack.
Choose your kit to get started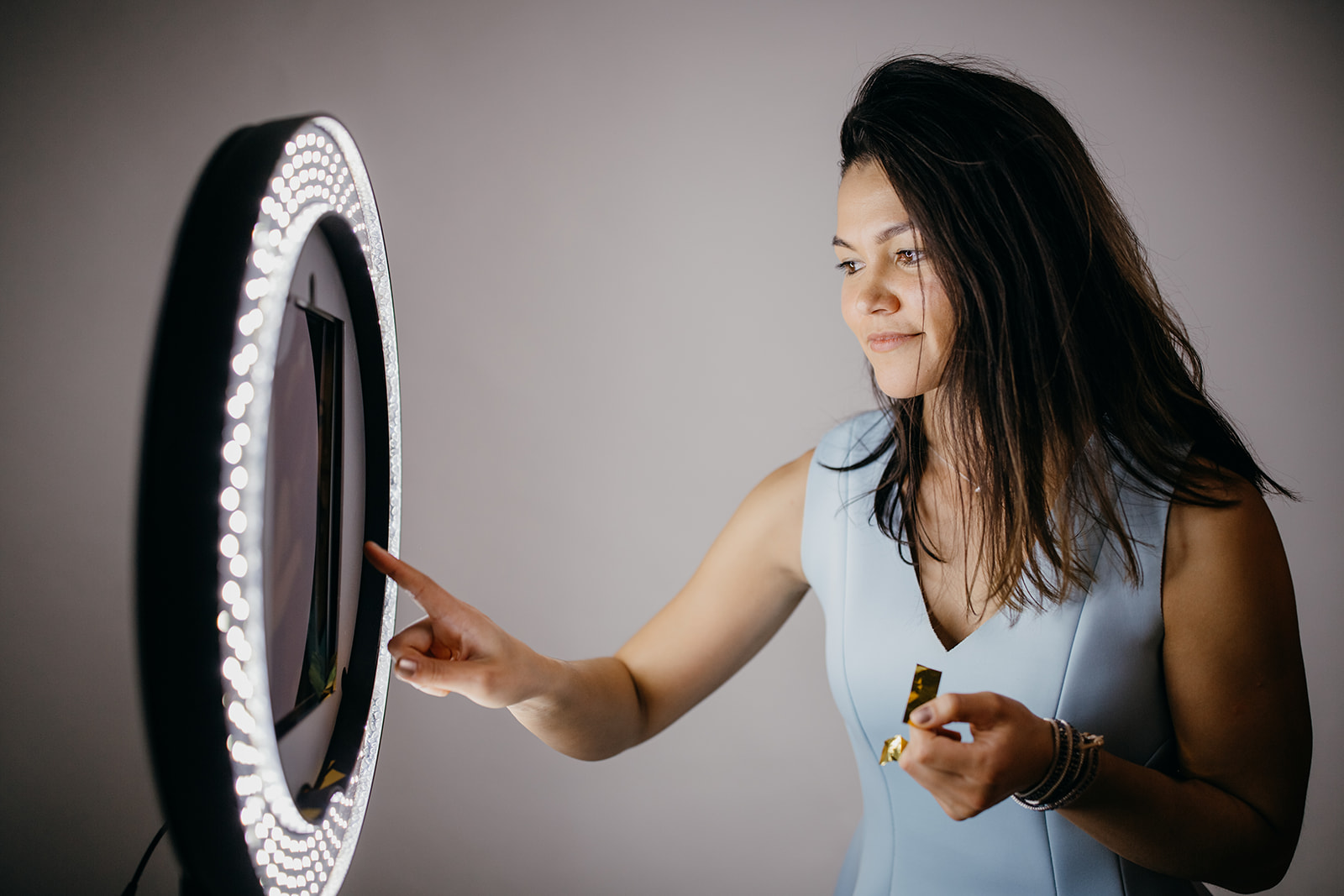 But there are already other photo booth providers in my area!
That's OK. Your wedding clients will be so relieved not to have to deal with one more vendor for their photobooth.
And have you counted how many photographers you are competing with in your area? You are already a gem!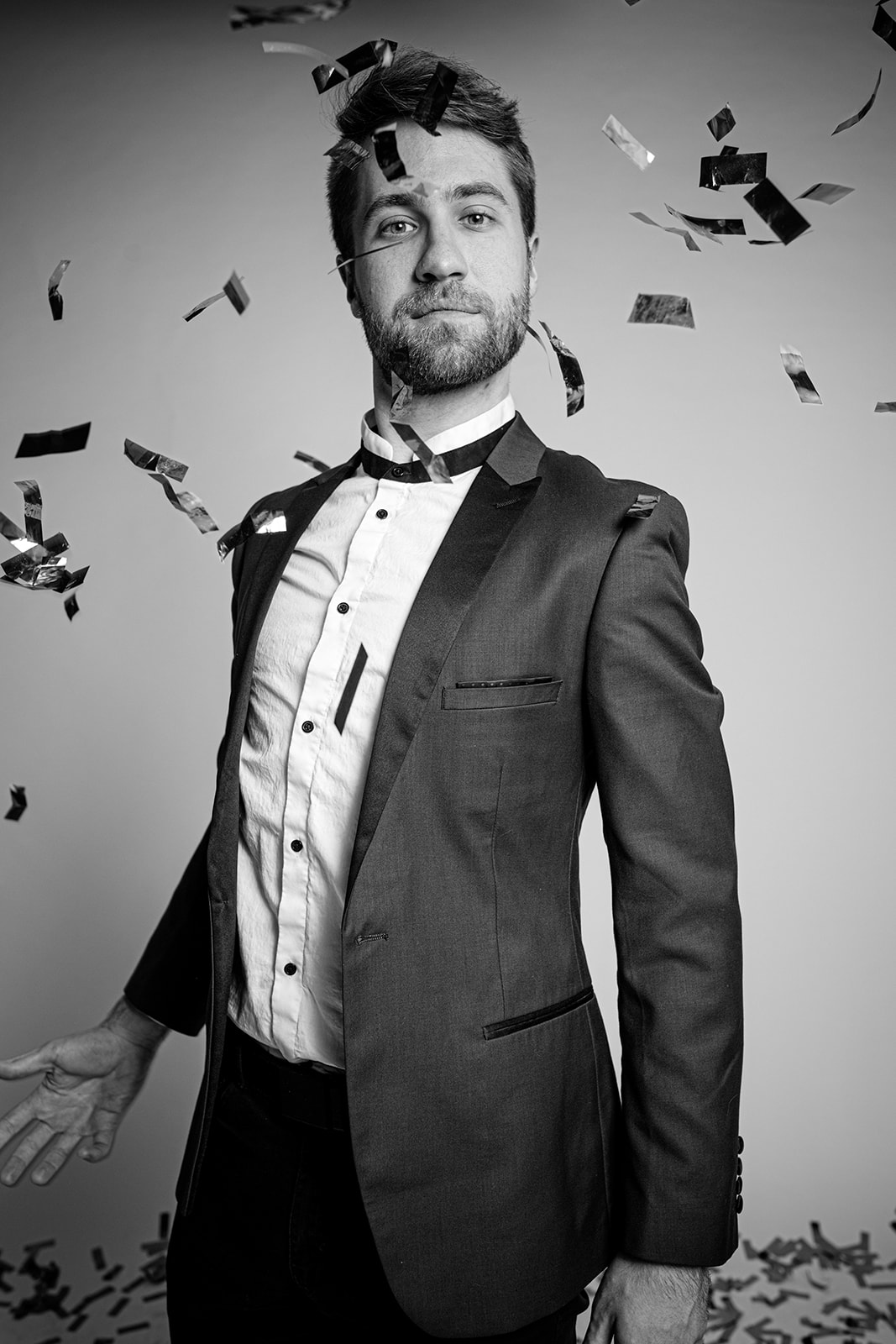 How does Gifyyy help me with lead generation?
Gifyyy creatively captures phone numbers and emails from all of the users at events - and our web app has an automated messaging system that will remind users to check out your website or the Gifyyy gallery that their image is on - it's an amazing way to get people interested in your brand without being too pushy.
We call this system the TXTOMATION system, and no other photo booth is doing it.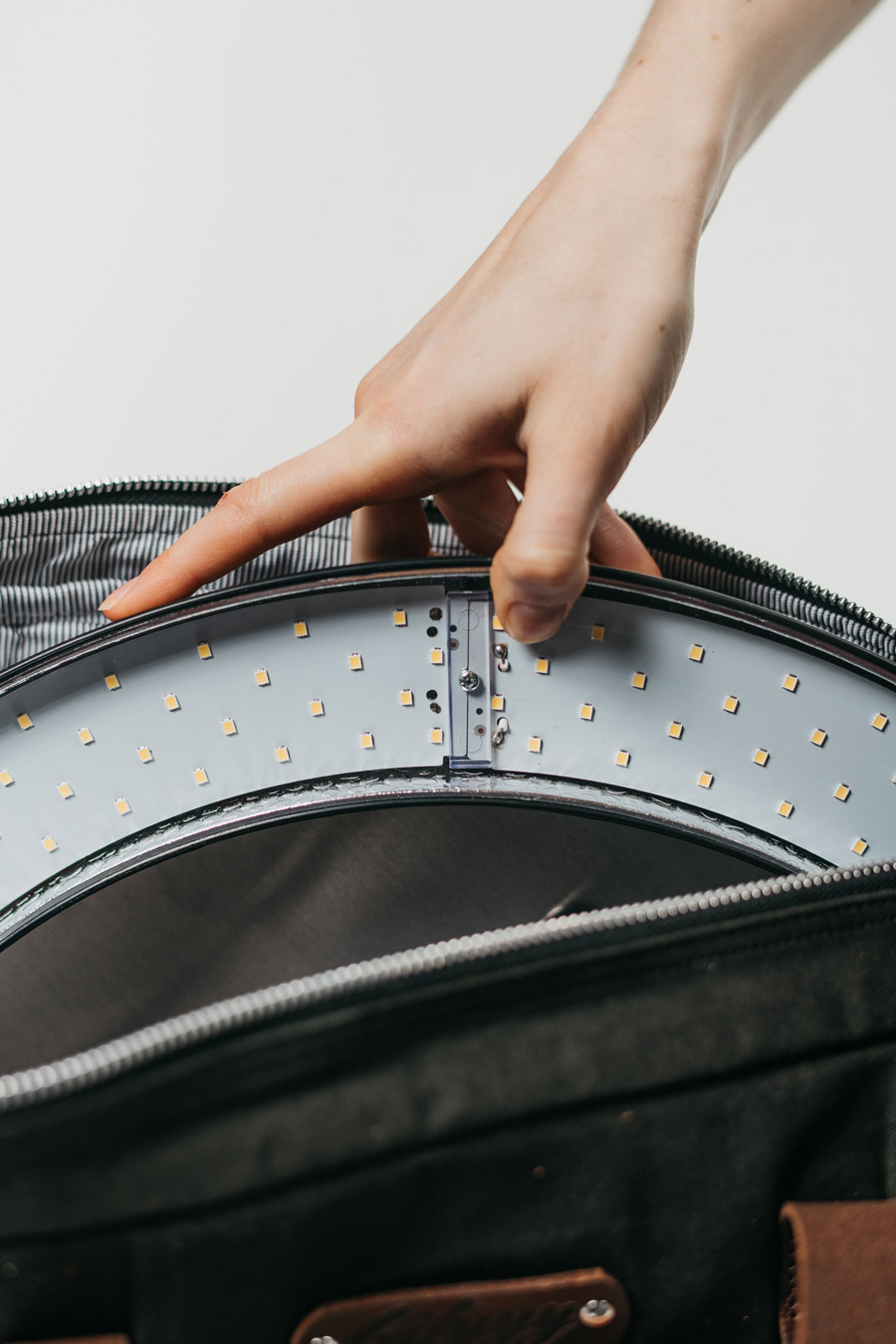 Can an iPad take good enough photos?
Sure, it's no Hasselblad, but a modern iPad is a very capable little device, even an inexpensive model. Remember, photobooth pics get thrown onto instagram stories, or dropped in the group chat, not blown up for glossy prints.
And unlike a complicated DSLR rig, an iPad has no moving parts. That means easy setup, and very little that can go wrong.
Want to know more?
Click here to schedule a call
What if my venue doesn't have wifi?
You don't need it, actually! We have built in backup with our software. Even if you lose wifi during an event, everything will be safe on the iPad. You can also use your phone as a hotspot, or just use a wifi hotspot device to get wifi anywhere!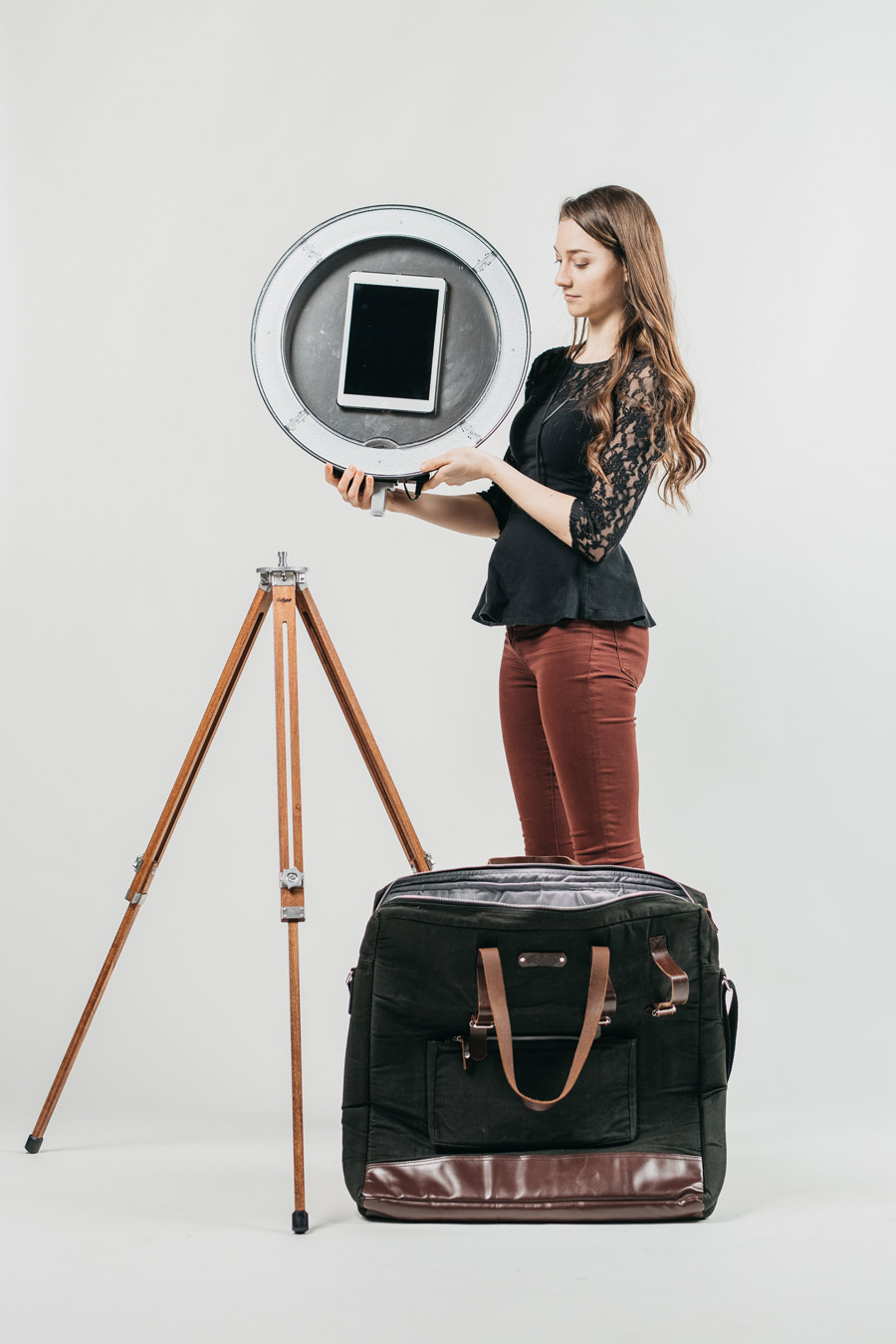 I could just build something like this myself!
As a business owner your most valuable asset is time.
YES of course you can build your own photo booth, but you should be spending your time building your BRAND and making sales. You can't build a system as beautiful and functional as Gifyyy, and you won't find software as simple and powerful as ours, either.
That wooden tripod design is gorgeous, but is it sturdy enough?
It is! Our tripods are manufactured in Iowa from American-grown poplar and lightweight aluminum and are tough as can be. Poplar is an incredibly resilient material, and provides ample support.
You don't need sandbags or bulky podium stands to have a good time. Just be a little smart about where you set up, so people won't trip over it.
Have more questions? Want to talk with us? Click below to schedule a call direct with us.